Games
I primarily make games in Twine 1.4 and Bitsy, although recently have branched out into "both of them" and "neither of them". Below is a selection of significant ones.
The Tower (July 2018)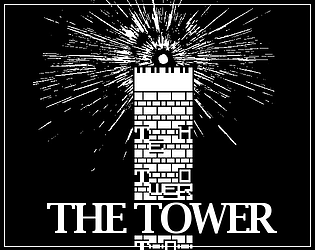 The Tower was a game I made for Gothic Novel Jam in 2018. It is about trans women, tarot, therapy, and alien abduction. It's made in twine, with a mixture of regular illustrations and interactive bitsy illustrations.
"[The Tower] is fucking me up. More intense, moving, and scary than a ten minute Twine game has any right to be."

It was shown at Wordplay 2018 in Toronto, and Beyond the Console: Gender & Narrative Games in London.

Playable on itchio here.

Now has a sequel, The House of God, made for the Bitsy Tarot jam.
The House of God is playable here.
Perseids, or, All This Will Go On Forever (July 2018)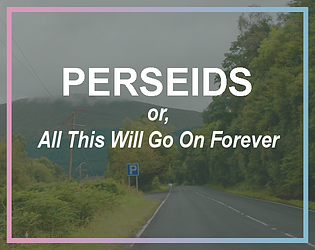 Perseids, or, All This Will Go On Forever was a twine game made for Trans Gal Jam 2018. Four trans girlfriends go on a roadtrip to a dark sky park, to watch the Perseids meteor shower. It has a 5-track soundtrack designed to sound like it's playing from blown car speakers.
"I just want to play it again and be friends with these ladies..."

It was exhibited at AdventureX 2018 in London, and at Melbourne Queer Games Festival.

Playable on itchio here
Zeta Station Has Gone Quiet (June 2018)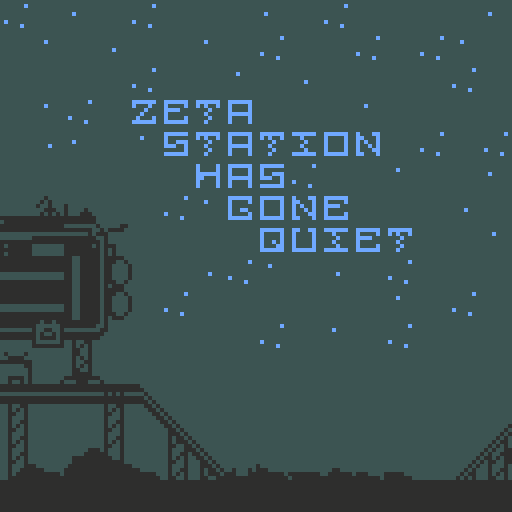 Zeta Station Has Gone Quiet was a short scifi game I made for the June Bitsy Jam, on the theme of Space Whales.
"Has a very unique, spooky 'business-as-usual' feel."

Playable on itchio here
Autumn Leaves 2 (January 2018)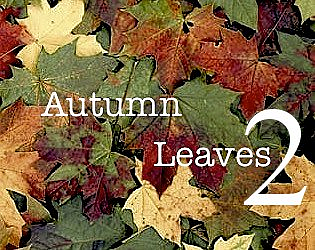 Autumn Leaves 2 was a medium-length twine game, made for Ace Jam 2018. It is about asexuality, queer kids talking, and having a nice time in the woods, and is a sequel to a shorter, previous game.


Playable on itchio here
Variety Megajam 2018 (December 2017)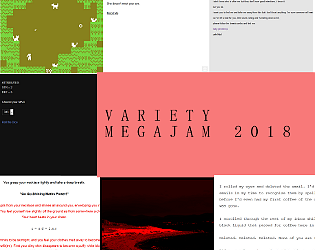 Variety Megajam 2018 was a collection of short games made during ~2 weeks in December. It includes a character generator, a short ARG, a maths-themed magical girl edutainment game, and a twine detective game based on spam emails.

Playable on itchio here